About
Mohammed Sijas is an SAP Certified Developer currently working at SAP Labs India as a Software Development Specialist. He mainly works on SAP Technologies like UI5, Fiori, and Hana. He also works on Web development and Mobile application development based on the requirements of the project. Before Joining for Job, He was at his college where he co-founded a website named VTUPlanet.com, which is one of the most ranked websites in Karnataka. VTUPlanet.com mainly concentrates on providing academic resources to students of VTU University. It is one of the fast-growing academic websites with a reach of nearly 100,000 students and Alumni. Apart from his employer projects, He has also worked on several web development projects and explored android development since the booming stages of Android. He has deep knowledge of Web Development and Frameworks like AngularJS, Bootstrap and used APIs of LinkedIn, Facebook, and Twitter for several projects. He is exploring Computers from the third grade and started programming in HTML at the tender age of 9. He is a technology enthusiast who keenly follows the trending technology and is updated with trending gadgets. Apart from the technical field, He enjoys reading books and is interested in Photography. He had won first prize in photography in a College fest held at RajaRajeswari College of Engineering.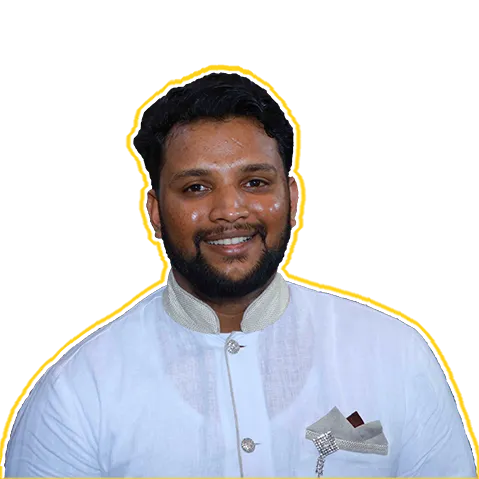 UI/UX Designer & Web Developer.
Hardcore Programmer, been coding since grade 5. Currently Exploring Android, SAPUI5, SAP HANA and PHP. Hands-on Knowledge of HTML, CSS, JavaScript, JQuery, PHP, Bootstrap, MySQL and Android. Professionally Trained on SAPUI5, SAP Fiori, ABAP, CDS and SAP HANA.
Birthday: 13th Mar 1992
Website:

https://www.sijas.in

Phone:

+91 8861 104 009

City:

Bengaluru, India
Resume
Summary
Mohammed Sijas
Innovative and deadline-driven Software Developer with 8+ years of experience designing and developing user-centered softwares from initial concept to final, polished deliverable.
Bengaluru, India
(0091) 8861-104-009
Education
Bachelor of Engineering, Computer Science and Engineering
2009 - 2013
Rajarajeswari College of Engineering, Bengaluru
Pursued Bachelor of Engineering, specializing in Computer Science under Visvesvaraya Technological University.
All India Senior School Certificate Examination
2007 - 2009
Rani Public School, Chorode, Kerala
Studied +2, Computer Science under CBSE Board.
Professional Experience
Software Development Specialist
2021 - Present
SAP Labs India, Bengaluru
Lead Fiori Developer.
UI/UX Advocate.
Fiori Development Architect.
Software Consultant
2018 - 2021
Capgemini Technologies Limited, Bengaluru
Software Solution Architect (Fellowship).
Lead Fiori Developer.
Software Consultant.
Certified SAP Developer.
Consultant-B2
2013 - 2018
PEOL Technologies, Bengaluru
SAP UI5/Fiori Developer.
UI5/Fiori Trainer.
Software Consultant.
Testimonials
Muraleedharan K.S
Product Owner, SAP Labs India
Sijas is excellent and he has picked up very fast; Though he joined in the middle of the project, has helped the solution mainly in the area of Offline Mobile Application. It was in a very primitive state when he took over the Mobile part and picked up very fast and the application is running 'cause of his efforts. His Expertise in UI5 has also helped a lot for the other Team members in bringing in improvements in all other developments. He is one of the Star in the Project and we are expecting the continuous support on fast issue resolution from him for the post Go-Live support and in Future.
Karthik Thiru
Product Owner, SAP Labs India
I am the Product owner of the team in SAP of which Sijas was a part. I am writing this mail to share my token of appreciation for the work done by Sijas. His UI skill levels are exceptional and he was not only able to work on complex requirements but also guide other colleagues. He is a good team player with great work ethics. He has ensured delivery of all his deliverables on time and with quality. I am very happy to have him as a part of my team and would love to have him back if there arises an opportunity !
Vishwas DS
Principal Consultant, Wipro Technologies
Team Project
Many thanks for the support extended by PEOL towards the dashboard project. The team was efficient in completing the tasks assigned to them in a neat manner.The quality delivered was good.The team was well experienced in UI5 and accomplished many difficult tasks with ease.They helped change the basic architecture of the front end layer and created a code base that will be easy to maintain.They also guided the Wipro team which was new to UI5 and ramped them up
Pavan Hegde
Development Manager, SAP Labs India
Deep expertise in UI5 and other web technologies. Proactive, hardworking and fast learner. Quick Thinker. Comes out with solution quickly when posed with a problem. Contributed Significantly in "Me2star" UI development.
Chief Executive Officer
Techsapiunt solutions Pvt ltd
Sijas was the best in terms of performance, skills, discipline and attitude. He believed in continuous progression and took the website development as a challenge and successfully completed the work with security implemented in it. His dedication and contribution to the work and the company made us to achieve our goal. He is a good team leader, strategic thinker and smart worker. We wish Sijas a wonderful, challenging and joyful career in his future endeavours.